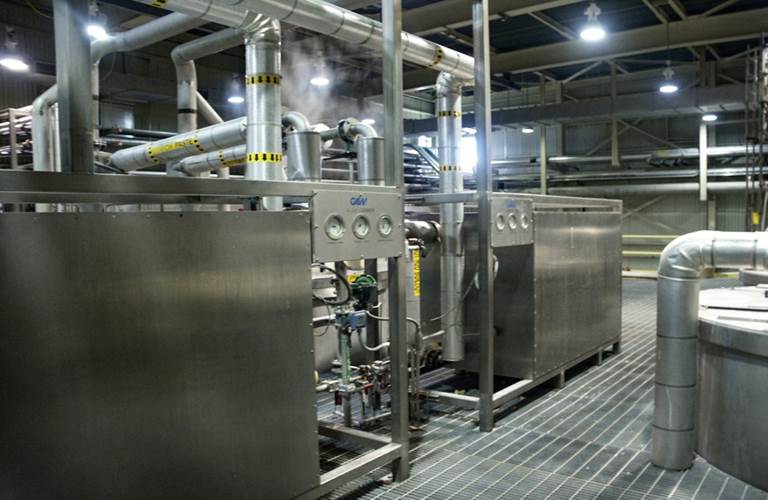 "Our strength, your profits."
The history of starch in papermaking is as old as the printed word itself. Starch is applied in the various stages of the paper or board manufacturing process, be it as an additive for internal sizing, surface sizing and finishing, or in the preparation of the coating colour.
The adequate cooking of the starch is an essential requirement for any application. The preparation of the starch includes all process steps, starting with the storage of the starch powder, to the dispersion, the gelatinisation and dilution for the intended purpose. GAW technologies starch processing systems are either supplied as standardized "skid units" or tailored to the customer's special requirements.
In recent years, the patented GAW Heat Recovery System has been successfully installed in many starch processing systems. This system makes use of the heat energy that escapes during the cooking of starch, leading to a massive energy saving in the treatment.